Providing recycling solutions that preserve our natural resources
Since 1994, REI has been an industry leader providing customers with cutting edge technology to meet their waste and recycling challenges by helping them turn their commercial waste into revenue. REI products are manufactured with continuous awareness of economic, social and environmental impact.
To compliment the equipment acquisition process for customers, REI offers installation, equipment service and financing. Having sold and installed equipment throughout the United States, Canada, South America, Europe and Africa, REI goes to great lengths to produce equipment that drives a measurable difference in safety, economics, the environment and energy consumption while continuing to offer superior performance and durability.
Corporate Office I 2052 Industrial Drive I Newton, North Carolina 28658 I 704.325.3535 I 888..734.3783
Texas I 5201 Pyramid Blvd. I Fort Worth, Texas 76126 I 817.560.1082 I 888.734.3783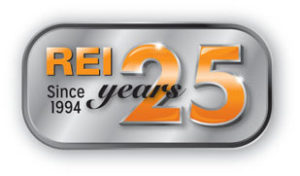 Current Secondary Baled Materials Pricing
PET .16-.18 / lb.
HDPE .40-.42 / lb.
Film Grade A .6-.10 / lb.
Aluminium Cans .69-.76 / lb.
Sorted Office Paper 190-200 / ton
OCC 85-90 / ton

---
Our Products
---
Vertical Balers
Introducing the most innovative and versatile vertical balers in the industry: The REI REBEL Series Vertical Balers.
---
Guillotine Roll Shears
REI is proud to offer our heavy duty durable roll shear–the REI-ZR!
---
Shredders and Grinders
REI offers a series of Industrial Shredders and Grinders for the most demanding material size reduction applications.
---
Horizontal Balers
REI industrial Horizontal Baler models can efficiently handle a variety of scrap materials and applications. From OCC and printer's waste to aluminum cans and non-ferrous materials, we have a baler model that fits your application.
---
Sorting Systems, Conveyors & Tippers
Our sorting systems, conveyors & tippers offer a superior design, high energy efficiency motors, easy maintenance and a preventive maintenance program that is backed by our service repair team.
---
Air Conveyance & Dust Collection Systems
REI offers systems for trim removal as well as dust collection and control.
Some of Our Satisfied Customers