Horizontal Balers
REI industrial baler models can efficiently handle a variety of scrap materials and applications.
From OCC and printer's waste to aluminum cans and non-ferrous materials, we have a baler model that fits your application.
Explore our Balers

2 ram balers offer flexibility, heavy bale weights, high throughputs and durable construction that can stand up to the toughest challenge.
REI offers over 100 Open-End Auto Tie baler models that can handle paper, plastic or many other types of scrap. If your operation is looking for a solution that automates the way you handle scrap, REI has the answer!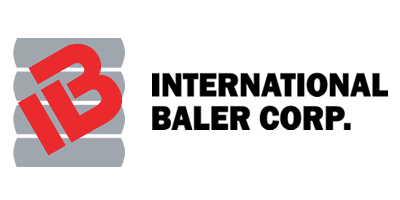 REI offers multiple closed baler options that can be hand fed, fed by self-dumping hoppers or conveyor fed. Closed door balers can produce 2-3 bales an hour of OCC, plastic, cans and much more. REI has a closed end manual tie baler to fit your specific needs.
Please contact us for help in identifying the baler specifications that are best for your operation. We believe in specifying the right baler for the job. Your baler specifications may be driven by production volume, material handling and feeding, material density, and/or other factors.
Our balers offer a superior design, high energy efficiency motors, easy maintenance and a preventive maintenance program that is backed by our service repair team.
German engineering makes the Baletainer a perfect solution for lower volume operations with limited space. Set-up boxes can be crushed and baled in a comfortable and easy operation saving time and labor costs.
In partnership with cotton industry professionals, REI has developed a system that brings technology, efficiency and profitability together.
Proudly Offering Solutions from…